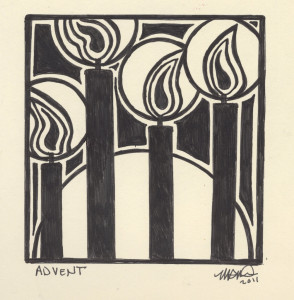 The Best Christmas Pageant Ever by Barbara Robinson is a popular children's book about children performing in a Christmas pageant. The "bad" children in the story turn out to be the stars of the show, but is that how things are in real life?
Many children in our churches prepare for an annual "Children's Christmas Service." Since Lutherans like to focus on the true meaning of Christmas—that Jesus was born to be the Savior of the world—we naturally think that these services would be rather formal events.
For anyone who has attended these once a year services—or planned and rehearsed them—the service is often anything but formal. Consider the children who participate. In many of our churches, some of the children may be new to the Lutheran faith or even new to Christianity. Teachers and leaders should never assume that all of the children are acquainted with the basic facts of Jesus' birth. A student once asked her teacher, "Is this real?" What a wonderful opportunity we have to lead children to see the Son of God who was willing to be born into this world.
Parents of children may also have limited knowledge of Christmas and the Bible. They may also have experienced their own version of a secular Christmas pageant and assume that the Lutheran congregation puts on the same "show." How often don't you hear that the children "performed well," "we're cute and adorable," or "looked so nice"? Have you been to one of these "shows" where the parents (or grand- parents) struggle to get a really good picture of their "star" in the front of church? Or maybe they wave and smile at their precious little ones to let them know they are watching them perform. Perhaps you've seen relatives presenting bouquets of flowers after the event for a "job well done."
If we remember that a Christmas service tells the wonderful news of how Jesus was born to save us, we can do some things to keep the focus on Christ. Here are a few ideas to get you started:
As you enter the Advent season of the church year, start talking about how it is a time of preparation for Christmas.
Discuss with your children in language they can understand the reason why Jesus was born.
Talk about the way Jesus became human like us—a baby who grew up.
When the school or Sunday school sends notes home about the children's Christmas service, discuss with your children their role in telling others about Jesus.
If homework is assigned with readings and songs to be learned, help your children understand what they mean.
Play music of the season, including traditional hymns and carols that tell about Jesus.
If special practices for the service are held, be sure to have your children there on time and not distracted by the busy-ness of the season.
Be sure that your children are rested, well-fed, and dressed in comfortable clothing for the actual service.
After the service, remind your children how wonderful it was that they could tell others about our Savior and share the good news.
During this coming Christmas season, may the wonderful news of Jesus' birth into this world lead you to enjoy all of the special traditions and events that take place. May you also lead your children to see Christ as the center of Christmas.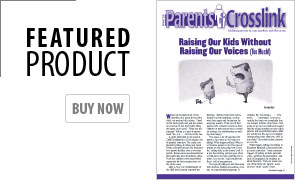 Carl and Beth Nolte are members at St. Andrew in Milwaukee, Wisconsin.
Image by Mike Kline is licensed under CC BY 2.0.