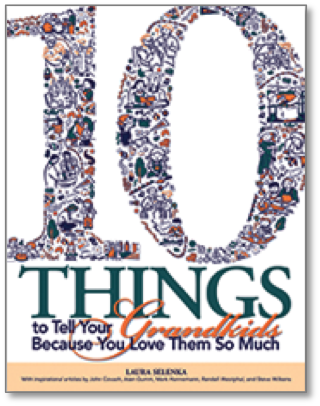 On Sunday, September 8, the United States celebrates Grandparents Day. Families across the country will take time to give thanks for their grandmothers and grandfathers and the years of guidance, kindness, and love they have shared together.
But why let the conversation stop there? 10 Things to Tell Your Grandkids provides field-tested Christian wisdom to grandparents looking to speak more confidently with their grandchildren about important topics of faith. Enjoy the introduction to the book below, simply titled "Having Conversations."
If you enjoy this preview, you can enter our giveaway for a chance to win a free copy of 10 Things to Tell Your Grandkids. Be sure to enter before the end of Grandparents Day on Sunday, September 8!