Do you want to help your members grow in faith and get to know one another in a fun setting? Try Growth Groups (GG).
At Trinity, Waukesha, GG is a social, small group Bible study ministry that meets in members' homes weekly for five weeks during the winter, spring, and fall. Lay leaders facilitate the GG. We see GG as primarily a tool for assimilation, but it also is a chance for people to grow spiritually. We organize our GG by age and demographics from 20-somethings to 50-plus-somethings. Although any member of any age is welcome to join any group, it is our experience that people going through similar life experiences tend to relate more organically. While some of our WELS congregations have used GG for topical studies, we use it based on the weekly sermon lesson.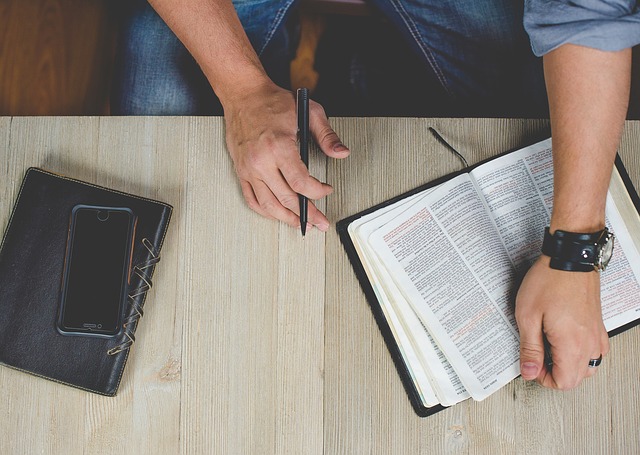 Each class discussion is based on six questions: two "getting to know you questions based on the theme, two "digging in" questions based on the sermon theme and main point of the sermon, and two application questions based on the sermon lesson. We conclude the 45-minute Bible study with prayer and then 15 minutes of social time. Often, the individual conversations go much longer when there are tasty treats present. See the links below for the student and facilitator guides prepared by me each week as the GG pastor. To see more about our Growth Group program, see www.trinitywaukesha.com/growthgroups.
I stay in close contact with every facilitator with a weekly email. It allows me to give them further information about the Scripture section, point out important Law and Gospel thoughts or things to note, and suggest possible "danger-alerts" in regard to doctrine.
Several weeks before a new session begins, we send a postcard invitation to every member of our congregation. In addition, some members personally invite others via phone calls, personal texts, or emails. It's powerful to hear a fellow member say: "I invite you to the GG at my house."
Previous participants address the congregation after a service with a two-minute talk about why they attend GG. As Adam, one of our 30-something facilitators, said, "We initially didn't know anyone in our group. It was nice to get to know people we'd see in church come to our house. Now they are our friends."'
GG is now our largest Bible class with over 100 participants in groups of 5 to 15 members. The groups meet most days of the week, giving our members multiple opportunities to
attend. While we never want to read too much into statistics, we have noted that after starting GG's our worship and Bible Class attendance has increased. We also use it as the primary way to welcome new members.
As a large church, our challenge is to quickly connect new members to others and to encourage veteran members to get to know their new Christian brothers and sisters in a more natural way. We follow this principle: "The bigger the congregation becomes, the smaller the congregation needs to be."
We have found GG's to be a helpful tool both for developing understanding of the Bible and for establishing and enriching relationships among believers. Perhaps it's a tool you could consider using in your ministry setting. Feel free to contact me for more information.
Growth Group Facilitator Lesson
Growth Group Promotional Flier
Pastor Scott Oelhafen is a pastor at Trinity Ev. Lutheran Church in Waukesha, Wisconsin, and the coordinator of the church's Growth Groups program. Email him at soelhafen@trinitywels.com.
Next time: What does a Growth Group look like in a small or medium congregation?