The first day of kindergarten often has some tears. And those tears are not reserved only for little ones. The first day of kindergarten for your child can stir emotions of joy and pride as well as a little apprehension. The following suggestions will help you prepare so that the beginning of your child's formal education will be a time both you and your child can celebrate as a new and exciting chapter of life. As Christian parents, there are two important areas on which to focus.
Spiritual: "Train a child in the way he should go, and when he is old he will not turn from it" (Proverbs 22:6). What a privilege and honor it is that God has entrusted children to our care! What a responsibility! How can we do that?
• Pray with and for your child every day.
• Take your child to church and Sunday school. Talk to him or her about what happens in the service and what was learned in Sunday school.
• Let the Lord be part of everything you do and part of your daily conversations. When you look at birds, you can talk about how creative God was in making them with many varieties and colors.
• Model Christ's love. Take the time to teach your child not only what we shouldn't do, but even more so, what we can do. When you fail, apologize to your child. When your child fails, teach him or her that because of Christ's love and forgiveness for you, you can also forgive your child.
Learning: You are your child's first and best teacher. As such, your role is not necessarily to teach every fact he or she needs to know but, rather, to create in your child a sense of excitement and curiosity toward learning. Encourage your child to be a lifelong learner with a sense of wonderment about the world.
• Read, read, read. Reading to your child everyday will help him or her fall in love with books. If children love books, their motivation to learn to read is heightened. If children love to read, the world is open to them to discover.
• Talk to your child, and listen to your child. As you ride in the car, talk about the things you see. In the grocery store, let your child ask about the items he or she sees. Keep television and technology to a minimum and time with you as precious.
• Let your child engage in daily tasks. Setting the table, folding laundry, sorting socks are all ways to naturally provide activities that build mathematical skills.
• When choosing toys for your child, one rule of thumb is that the less the toy does for the child, the better. Blocks, play dough, and a cardboard box encourage children to play imaginatively and creatively. These are vital skills for school and eventually the workplace.
• Provide a wide variety of writing and art tools, and allow your child to create. A box of crayons or markers, a variety of pencils, different kinds and shapes of paper, envelopes, stamps and so on, help your child strengthen fine motor skills that will be needed when he or she starts writing in school.
• Help your child learn to be independent with appropriate tasks such as getting dressed and putting things away. It gives children great pride to be able to do things themselves. This will help your child as part of a classroom of children.
Parenting is often described as a mixture of celebrating your child's new abilities and grieving the stage he or she is leaving behind. What a joy it is that the Lord has blessed us with little ones who are looking to us to provide the confidence and tools they need to grow into the individuals the Lord has intended them to be. May the Lord bless all we do for his little ones.
---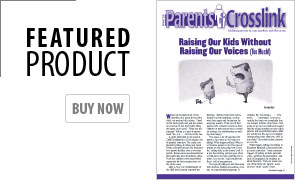 By Cindi Holman, from Parents Crosslink
© 2012 Northwestern Publishing House.
All rights reserved.
Cindi Holman serves as the WELS National Coordinator for Early Childhood Ministry and lives in Menomonee Falls, Wisconsin, with her husband, Jim.
Photo by sathyatripodi is licensed under CC0 1.0.