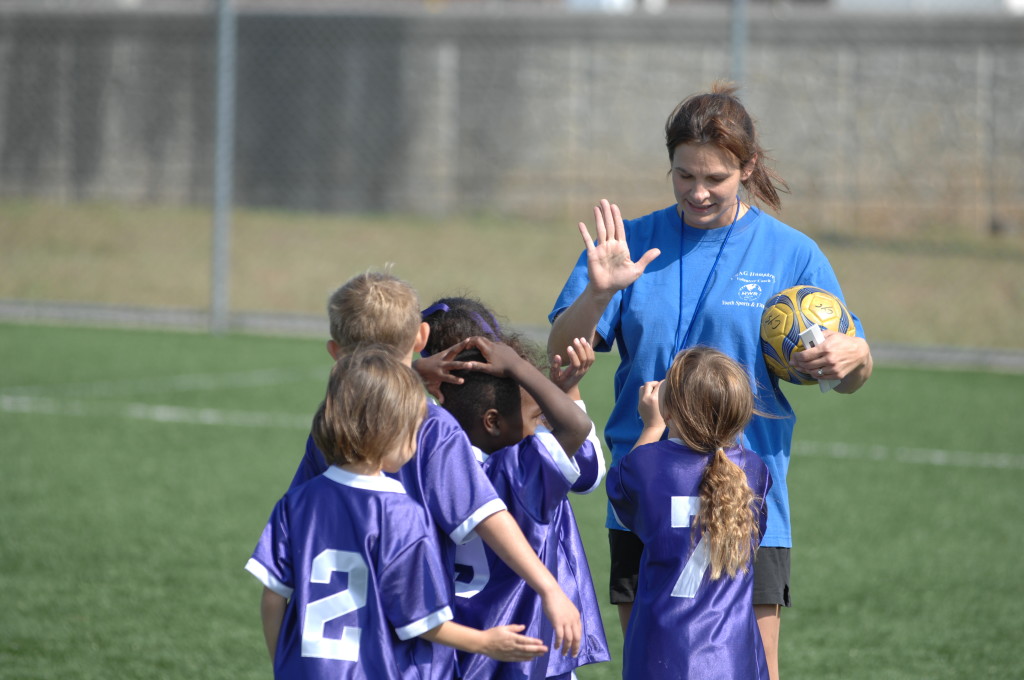 Watching a child compete for
 the first (or forty-first) time is
 a thrill for parents. They remember their child's first steps and reflect on that memory as their child flies down a basketball court or across a finish line. Grins cover parents' faces as their child suits up in the team's uniform. Bringing up a child is a journey.
Three things are essential for a child to grow into a well-rounded individual. The spiritual training of the young souls entrusted to a parent's care should be first and foremost in a parent's mind. Churches, Lutheran elementary schools, Lutheran high schools, and young peoples' programs in individual churches all exist to assist parents in bringing up children in the "training and instruction of
the Lord" (Ephesians 6:4).
The second part of the puzzle is the shaping of a child's intellect. That also is part of the role God gives parents in order to prepare their children to provide for themselves in the future and to use their God-given gifts. Lutheran elementary schools and Lutheran high schools exist to assist parents in fulfilling this God-given role also.
Finally, the third piece is a bit more nebulous. It has to do with developing the rest of what we are—that includes the stewardship of our physical bodies. When Paul wrote, in 1 Corinthians 6:19,20, that our bodies are temples of the Holy Spirit, he was talking primarily about avoiding sin. We don't want to desecrate God's temple with sins of immorality. But it also stands to reason that we are to take care of the bodies that serve as God's temples. Physical exercise and competition is an excellent means for children to use their bodies in a productive manner and in a way that honors God. Exercise promotes good health. Competing in and being a member of a sports team teaches time management skills, social skills, and self-discipline. The question that all parents have to answer is how hard to push their children in the competitive arena.
Previous generations grew up in neighborhoods, playing all sorts of games and sports. Some organization existed in pick-up games played in neighborhoods, but the kids played for fun. In grade school and high school, they were involved in a sport according to the season (football in the fall, basketball in the winter, baseball in the spring). School teams were more organized, but children still participated because it was fun.
The world today is one of high competition, even on the grade school level, and competition begins at younger and younger ages. Student athletes often focus on one sport year-round, some with thoughts of college scholarship, or even pursuing a professional career. In reality a handful of student athletes receive scholarships for their athletic prowess, and even fewer make it into professional arenas.
Club teams, summer leagues, AAU teams and competitions all exist in addition to regular school teams. Parents often spend money on team memberships, sponsorships, and entry fees. Time and energy is used up driving back and forth to practices, games, and tournaments. This is not a bad thing, but continuous competitions and pressures to be successful can take a toll on children. Parents must measure the capability of their child to handle the mental and physical demands on a growing body.
Sports competition is a healthy, mentally challenging learning process that teaches children to handle life's pressures; but it is the spiritual and academic training that molds who the child ultimately becomes. What
a child learns in his or her early years is something that will be influential for life.
It is wonderful to watch a child hit that first homerun or set a school record, but it is important to create
a balance for children in the area of academics and sports. Strong parental support, guidance, and discipline will help a child grow into a well-balanced, healthy adult.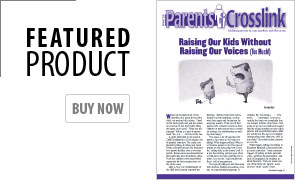 By Jodie Schommer, from Parents Crosslink © 2013 Northwestern Publishing House. All rights reserved.
Jodie Schommer is a teacher at Lakeside Lutheran High School in Lake Mills, Wisconsin, and is the mother of an athlete who is now pursuing her PhD.
Image by USAG-Humphreys is licensed under CC BY 2.0.