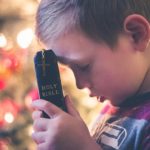 Christian discipline is...
Thanking God for your child.
Teaching your child to pray.
Teaching Jesus songs.
Telling your child about Jesus' love.
Teaching your child how to be thankful for Jesus' love.
Telling your child you love him or her.
Expecting your child to show God-pleasing behavior.
Teaching your child to obey and honor those in authority.
Setting and enforcing limits.
Being a good role model for your child.
"Catching your child being good" and letting your child know you are pleased.
Teaching your child to be kind to others.
Giving your time to your child.
Expecting your child to do chores.
Talking with your child in a loving way.
Setting and following through on consequences for wrong behavior.
Being consistent and firm, but not inflexible, with rules.
Helping your child memorize important Scripture passages.
Asking God to protect and bless your child.
Talking about Jesus in daily conversation.
Telling your child what you expect of him or her.
Continuing to pray for your child, even when he or she no longer lives at home.
The key to Christian discipline is found in the words of Proverbs 22:6, which says, "Train a child in the way he should go, and when he is old he will not turn from it."
---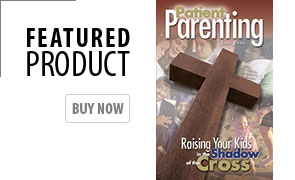 From Patient Parenting, by John Juern. © 2006 Northwestern Publishing House. All rights reserved.
Image credit: Stock Snap (used under Creative Commons CC0)