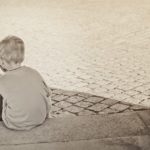 It's hard to imagine that a child in grade school could be depressed. These years should be filled with friends, sleepovers, sports, and other fun activities. Can a child actually be depressed? According to some esti­mates, about 5 percent of school-aged children experi­ence clinical depression.
The estimate is probably a reasonable one. All chil­dren have times when they are unhappy and withdrawn, but that is not depression. That's just a normal part of everyday life. A clinically depressed child experiences many of the following signs over a longer period of time:
Frequent crying and prolonged times of sadness
Feelings of hopelessness
Loss of interest in activities
Lack of energy
Increased time spent in isolation
Change in eating or sleeping patterns
Talk of hurting one's self or others
Some children are more likely to experience depres­sion than others. Those who live in families where there is much stress because of family discord may be more inclined to become depressed. Children with learning difficulties, behavior problems, or who have experienced the loss of a relative or pet may become depressed. Depression also tends to run in families.
Telling children experiencing depression to "cheer up" or "get over it" will not help. Such children have not chosen to be depressed. They need help, usually in specific ways.
With a loving ear, listen to your child's worries. Give constant reminders that reassure him or her of your love and God's love.
Make sure that it is clear that both your love and God's love are completely unconditional.
Use these comforting words of Scripture: "Cast all your anxiety on him because he cares for you" (1 Peter 5:7).
Ask your pastor to talk with your child. He or she may be troubled by a particular sin or possibly confused about a biblical teaching.
Talk to your child's teacher. Find out if a problem is occurring in the classroom.
Talk to your doctor about your concern. Some medical conditions can cause clinical depression.
Seek professional help. Obtaining an accurate diagnosis will help to determine an appropriate treatment.
Continue to pray for and with your child. Ask for God's comfort, wisdom, and direction.
Finally, trust in God. He will lead you and your child through this difficult time and will bring peace and good from it.
---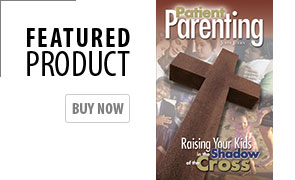 From Patient Parenting, by John Juern. © 2006 Northwestern Publishing House. All rights reserved.
Image credit: Esi Grunhagen (used under Creative Commons CC0)