If you received our Weekly Bulletin postcard, you may have already seen the first 12 reasons to use Weekly Bulletins. For a grand total of 52 reasons—one for each week of the year—you will find 40 more reasons below that continue to demonstrate the imagery and impact, convenience and consistency, and savings and supplements you enjoy when you subscribe to the Weekly Bulletin Series through NPH.
The Imagery and Impact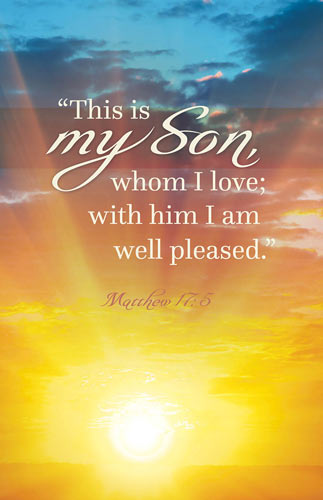 1. The Weekly Bulletin cover images and messages accurately reflect the faith we share in Jesus Christ.
2. The visuals coincide with the Christian Worship lectionary.
3. The Weekly Bulletin covers are printed in full-color.
4. You will save time searching for the perfect cover image to use for each worship service.
The Convenience and Consistency
5. All content licensing fees are already accounted for in the price of your Weekly Bulletin Series Subscription.
6. When you subscribe, your bulletins will be shipped to you directly and automatically three times per year—in October, February, and June.
7. Your subscription will continue until NPH is notified. There is no need to renew each year.
The Savings and Supplements
8. Compared to off-the-shelf bulletins, a Weekly Bulletin Series subscription saves you up to 30 percent!
9. All new Weekly Bulletin Series subscribers will receive free shipping on their initial shipment of bulletins!
10. Weekly Bulletin Series subscribers save 12% on For Living Saints inserts, topical spiritual growth tools for your bulletins. Visit www.nph.net/fls to see the 20 topics available.
11. Weekly Bulletin Series subscribers also save 14% on the Lectionary Reading inserts.
12. With these savings and more, the Weekly Bulletin Series helps you be a good steward for your congregation.