On Sunday, September 9, the United States celebrated Grandparent's Day. Families across the country thanked their grandmothers and grandfathers for their years of guidance, kindness, and love.
C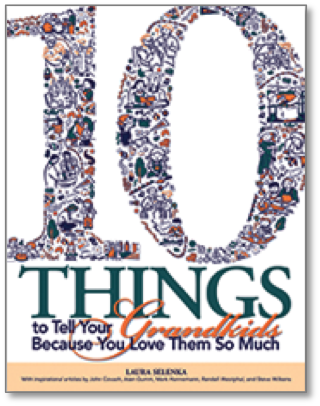 hristian grandparents face an incredible challenge and awesome opportunity. In a world that is hostile to faith, they must continue to share the good news of Jesus Christ with the younger--and much different--generations.
Whether you are a grandparent or know one who could use some encouragement, check out 10 Things to Tell Your Grandkids. This new title provides field-tested Christian wisdom to grandparents looking to speak more confidently with their grandchildren about Jesus. The book is available for purchase at www.nph.net.
Through tomorrow, September 12, you can even enter our giveaway for a chance to win a free copy of 10 Things to Tell Your Grandkids. Click here to enter.
No matter what circumstances Christian families face, the Lord promises to be with them. Below, enjoy a brief excerpt from 10 Things to Tell Your Grandkids about the amazing impact and value of God's promises for both grandparents and grandchildren.