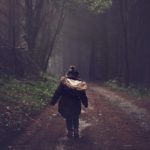 Little Sarah clings to her mother's leg on the first day of preschool. She sobs as her mother peels her off and seats her at the table.
Eight-year-old Bradley still will not go to sleep in his room at night. Every night he falls asleep on the couch and then is carried to his room and put into his bed. If he wakes up during the night, he crawls into bed with his parents. He panics whenever he is told to go to bed by himself.
Becky looked forward to her first sleepover. About 10 o'clock she calls and begs to come home because she feels sick.
Susan is forever following her mom around the house. At school she worries that her mother will get hurt or become sick and no one will be there to help her.
All these children have a disproportional fear of being separated from a parent. They may be experienc­ing what is termed "separation anxiety disorder." Continue reading →