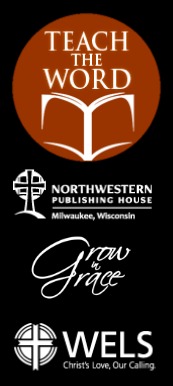 This is the final article in a five-part series by Prof. Stephen Geiger, who teaches education and New Testament at Wisconsin Lutheran Seminary, the seminary of the Wisconsin Evangelical Lutheran Synod.
Why study the Bible?
The Apostle Paul gives a great answer to Timothy:
"From infancy you have known the Holy Scriptures, which are able to make you wise for salvation through faith in Christ Jesus. All Scripture is God-breathed and is useful for teaching, rebuking, correcting and training in righteousness, so that the servant of God may be thoroughly equipped for every good work" (2 Timothy 3:15-17).
Note one word in that answer. The saving Scriptures are useful. Scripture is not mere theory.  Scripture is not just something we contemplate with deep thoughts. God's revelation directly addresses our lives. It's helpful. It's beneficial. It is a lamp to our feet and a light for our path. Continue reading →